The John and Olive Diefenbaker Museum
National Historic Site of Canada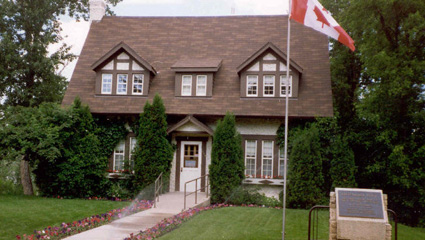 This house was the residence of John G. Diefenbaker immediately prior to his becoming Prime Minister of Canada and was opened to the public as a museum in 1983. The museum is furnished as it was in Mr. Diefenbaker's day. Within the museum you will find artifacts, documents and photographs of Canada's thirteenth Prime Minister and Member of Parliament for Prince Albert from 1953 to 1979.
In January 2018, the Diefenbaker House Museum was designated a National Historic Site.
Tour guides will tell you the story of Mr. Diefenbaker and lead you on a tour through his house.
(Add description/background about museum: donation, Dief Centre, etc.)
Diefenbaker House Museum