The Evolution of Education Museum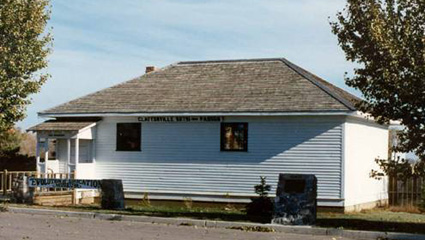 Welcome to the Claytonville school built in 1920 fifteen miles northeast of Prince Albert.
This museum is a fine example of the one room school houses which dotted the prairies.
A tour guide will show you artifacts and archival documents which tell the story of how students were taught in the early 1900's.
Please visit the hours and dates page for admission fees.