The Police and Corrections Museum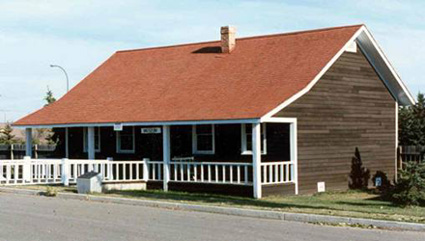 The Rotary Museum of Police and Correction is the original guard room for the F Division of the North West Mounted Police and was built in 1888.
A tour guide will show you artifacts and archival documents which tell the story of law enforcement in Prince Albert and Western Canada since 1884.
Rotary Museum of Police & Corrections
3700 2nd Ave. West and Marquis Road
Prince Albert, SK.
Sept - April Phone # (306) 764-2992
May - Aug Phone # (306) 922-3313
historypa@citypa.com
Summer hours: Monday to Saturday 9am to 5pm, May 23-Sept 1, 2017. Sundays open from 1pm 5pm.

Winter hours start Sept 5, 2017
Winter hours: Please phone 306 764 2992 to book an appointment