The Blockhouse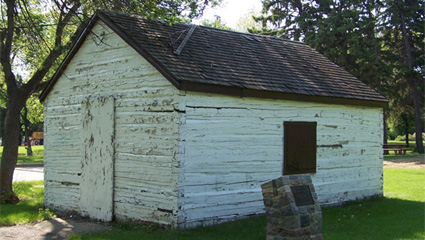 This squared-log building was constructed by Archie Ballantyne in the 1870's to be used as a stable by Prince Albert's first lawyer, Mr. Maclise.
The building was used as a blockhouse during the Northwest Resistance of 1885 when it was located at 1st Avenue West and 12th Street.
The Block House
1st Ave. West and 22nd Street
Prince Albert, SK.
(306) 764 2992
historypa@citypa.com
Due to its condition it is not open to the public.
If you are interested in helping us refurbish this piece of Prince Albert history, please contact us.